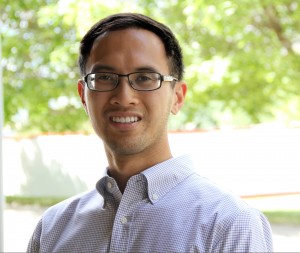 Education
Doctorate of Philosophy, McMaster University
Master of Science, University of Guelph
Bachelor of Science Honours, University of Guelph
Research Interests
My graduate training examined the biomedical aspects of ASD and brain development. My PhD dissertation focused on understanding the neurological underpinnings of ASD and contributed to developing targets for interventions. I'm interested in bridging the gaps between brain science, mental health and society-at-large through moving research into evidence-based policies and programs.
My current post-doctoral work focuses on knowledge mobilization. My first project is to examine the health and service needs of individuals with ASD across Canada and factors that influence service utilization, health, and community inclusion using the CASDA (Canadian Autism Spectrum Disorder Alliance) National Needs Assessment Survey. My second role is to promote knowledge dissemination of ASD research through social media and various platforms to families, stakeholder organizations and policy makers.
Selected Published Manuscripts
Lai, J.K.Y., Lerch, J.P., Doering, L.C., Foster, J.A., & Ellegood, J. (2016). Regional Brain Volumes Changes in Adult Male FMR1-KO Mouse on the FVB Strain. Neuroscience, 318(24):12–21. doi: 10.1016/j.neuroscience.2016.01.021
Lai, J.K.Y., Doering, L.C., & Foster, J.A. (2015). Developmental Expression of Neuroligin and Neurexin mRNA in FMR1-KO mice. Journal of Comparative Neurology, 524(4):807-828. doi: 10.1002/cne.23868
Ellegood, J., Anagnostou, E., Babineau, B.A., Crawley, J.N., Lin, L., Genestine, M., DiCicco-Bloom, E., Lai, J.K.Y., Foster, J.A., Peñagarikano, O., Geschwind, D.H., Pacey, L.K., Hampson, D.R., Laliberté, C.L., Horev, G., Mills, A.A., Tam, E., Osborne, L.R., Kouser, M., Espinosa-Becerra, F., Xuan, Z., Powell, C.M., Raznahan, A., Robins, D.M., Nakai, N., Nakatani, J., Takumi, T., van Eede, M.C., Kerr, T.M., Muller, C., Blakely, R.D.,  Veenstra-VanderWeele, J., Henkelman, R.M., & Lerch, J.P. (2015) Clustering autism: using neuroanatomical differences in 26 mouse models to gain insight into the heterogeneity. Molecular Psychiatry, 20:118-25. doi:10.1038/mp.2014.98
Lai, J.K.Y., Zhou, L., Faure, P.A., Doering, L.C., & Foster, J.A. (2014) Temporal and Spectral Differences in the Ultrasonic Vocalizations of FMR1-KO Mice During Postnatal Development. Behavioural Brain Research, 259:1, 119–130. doi:10.1016/j.bbr.2013.10.049
Roullet, F.I., Lai, J.K.Y.,& Foster JA (2013) In utero exposure to valproic acid and autism - a current review of clinical and animal studies. Neurotoxicology and Teratology, 36:47-56. doi:10.1016/j.ntt.2013.01.004
Wilcox, J.T., Lai, J.K.Y., Semple, E., Brisson, B.A., Gartley, C., Armstrong, J.N., & Betts, D.H. (2011) Synaptically-Competent Neurons Derived from Canine Embryonic Stem Cells by Lineage Selection with EGF and Noggin. PLoS ONE, 6(5): e19768. doi:10.1371/journal.pone.0019768
Selected Poster Presentations
Lai, J.K.Y., & Weiss J. (August 2016) Sociodemographic, clinical, and service utilization differences among Canadians with Autism Spectrum Disorder and Intellectual Disability across the lifespan. Presented at the 15th IASSIDD World Congress, Melbourne, Australia.
Lai, J.K.Y, Rhee, E., & Nicholas, D. (April 2016) Suicidality in youth with ASD: risks, pathways and promising practices. Presented at the 2nd CASDA National Leadership Summit, Ottawa, ON.
Lai, J.K.Y. (April 2016). Getting what you really want: priority service needs and predictors of receipt based on a National Needs Assessment for individuals with ASD. Presented at the 3rd Biennial Winter Institute of ART-NeuroDevNet, Banff, AB.
Lai, J.K.Y., & Weiss, J.A. (May 2016) Priority Service Receipt of Individuals with ASD across the Lifespan: Findings from a Canadian National Survey. Presented at the Annual International Meeting for Autism Research, Baltimore, MD: 125.212.
Lai, J.K.Y., Ellegood, J., Rilett, K.C., MacKenzie, R.N., Lerch, J.P., & Foster, J.A. (July 2014)  Behaviour and Brain Anatomy in Angelman Syndrome Mice.  Presented at the Joint Meeting of the 20th Biennial Meeting of the International Society for Developmental Neuroscience and the 6th Annual NeuroDevNet Brain Development Conference, Montreal, PQ.
Lai, J.K.Y., Ellegood, J., Rilett, K.C., MacKenzie, R.N., Henkelman, R.M., Lerch, J.P., & Foster, J.A. (Nov 2013). Behaviour and Brain Anatomy in Fragile X Mice. Proceedings of the 43rd Society for Neuroscience Annual Meeting, San Diego, CA: 50.11/Q17.
Lai, J.K.Y., Rilett, K.C., MacKenzie, R.N., Faure, P.A., & Foster, J.A. (Oct 2012). Effects of early life immune activation on stress responsivity. Proceedings of the 42nd Society for Neuroscience Annual Meeting, New Orleans, LA: 686.07/SS15.
Funding
2013 McMaster University Lillian Rose Stegne Memorial Stipend
2011 CIHR Vanier Canada Graduate Scholarship
2010 Ontario Mental Health Foundation Research Studentship
Contact
Email: jonlai@yorku.ca
Twitter: @drjonlai