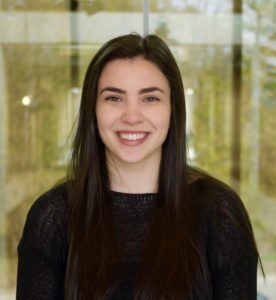 Education
Master of Arts, York University (in progress)
Honours Bachelor of Science, University of Toronto
Research Interests
I am interested in investigating mental health treatments for children with developmental disabilities and understanding the factors that promote resilience and well-being in families. I am particularly interested in studying the roles of emotion regulation, the parent-child relationship, and the therapeutic alliance in treatment success and family well-being.
Selected Presentations
Philipp, D., Sellitto, T., Hayos, C., Zarb, T., Yabsley, S., & Cohen., N. (2020, June) Reflective Family Play 2.0: Adaptations for Separated Coparents, Single Parenting and Preliminary Within Case Outcomes. Part of paper symposium entitled Reflective Family Play: Experiences in Working with Whole Families Across a Variety of Contexts submitted for presentation at the World Association for Infant Mental Health, Brisbane, Australia. (Conference cancelled). 
Sellitto, T., Jambon, M., & Malti, T. (2019, August). The Roles of Power Assertion and Emotional Control in Children's Sympathy Development. Poster presented at the University of Toronto Mississauga Summer Research Celebration, Mississauga, Canada. 
Sellitto, T., & Farb, N. (2019, May). The Effects of Sleep Quality, Mindfulness, and Self-Care Preference on Undergraduate Well-Being. Poster presented at the Ontario Psychology Undergraduate Thesis Conference, Waterloo, Canada.
Funding
2020-2021 Joseph-Armand Bombardier Canadian Graduate Scholarship – Master's Award, Social Sciences and Humanities Research Council
2020-2021 Ontario Graduate Scholarship (Declined)
Contact
Email: tsellitt@yorku.ca
Twitter: @TeresaSellitto_